Funding for Restaurant Number 3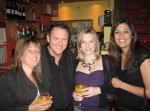 In his 4th year of trading, Felice Foscheri has already opened his 3rd restaurant on the South Coast. From the very start Felice knew that he needed top of the range equipment for his restaurants to match the outstanding front of house. To get this high performance equipment Felice went to Cookware UK Limited who introduced him to Focus Leasing. Cookware helped Felice with the design for the restaurants even down to the utensils.
A year has gone by since Felice first picked up the phone to Focus Leasing and since then he has become a well known name in the office. With our experience in financing restaurant refurbishments we had no trouble in arranging a facility for him. With the first restaurant up and running we followed with the other two that were soon to open.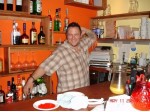 Obviously opening three restaurants can be a stressful time, with staff interviews, menus and training and looming deadlines. With the help of Focus at least the finance was simple. When Felice finally completed and was due to open the third restaurant in Port Solent, we were thrilled to receive an invite to a Cocktail Party for the opening night. Three of the Focus team went along, and despite poor weather had a wonderful time. They hadn't even got through the door before being welcomed with open arms to the friendly atmosphere.
A week later, to celebrate all the hard work, Cookware and Focus Leasing met at the Surf Shack for a well deserved meal. It was a pleasure to deal with all the people involved in these refurbishments and we look forward to continuing to work together in the future.