Prestige Service

Prestige Carpet & Upholstery Cleaning
When Michael Barker the Proprietor of Prestige Carpet & Upholstery Cleaning was looking to replace his existing cleaning machine he contacted Solution UK, who in turn asked Focus Leasing to speak to him regarding business finance.
A New Business Administrator dedicated to this industry quickly got in contact with Michael to talk through his options. As Michael was not certain of the exact model he wanted, she kept in touch with him and was able to provide him with a range of figures to help him make his final decision so that when he opted for the Scorpion XPS 500 the finance was able to proceed quickly.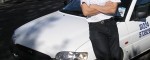 She continued to liaise with Michael throughout the process allowing his purchase to go ahead with the minimum of disruption to his daily business activity.
Michael stated, "The service I got from Focus Leasing was brilliant. It was the first time I had done anything like this and they were able to talk through a range of options for me. I was undecided on the machine that I needed and they were very patient, giving quick responses to the requests I made for figures for different models.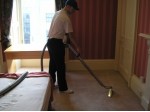 This is so unusual in an age where often people do not bother to come back to you at all! Both the equipment and the service I got from Focus are all that I expected and more."